GOAL 3: GOOD HEALTH AND WELL-BEING

Good health and well-being involves more than a lifestyle change. Access to proper medical supplies, vaccinations, clean water and uncontaminated food can sometimes decide the life expectancy of an entire group of people.

Promote Health and Ensure Well-Being
GOOD HEALTH FOR EVERYONE
---
"Ensuring healthy lives and promoting the well-being for all at all ages is essential to sustainable development."
– United Nations
The following facts can be found on the official website of the United Nations' Sustainable Development Goals.
HIV
---
HIV is the leading cause of death for women of reproductive age worldwide.
6.2 Million Deaths
---
Over 6.2 million malaria deaths have been averted between 2000 and 2015. The global malaria incidence rate has fallen by an estimated 37% and the mortality rates by 58%.
1 IN 3
---
Tuberculosis remains the leading cause of death among people living with HIV, accounting for around one in three AIDS-related deaths.
more than 5 million
---
17,000 fewer children die each day than in 1990, but more than five million children still die before their fifth birthday each year.
THE SOLUTION?
GOOD HEALTH FOR EVERYONE.
This Sustainable Development Goal strives to end preventable deaths of newborns and children under 5 years of age, the epidemic of AIDS, tuberculosis, malaria, and neglected tropical diseases as well as combat hepatitis, water-borne diseases, and other communicable diseases. It strives for universal access to sexual and reproductive health-care services, strengthening the prevention and treatment of substance abuse, and promotion of universal health coverage with financial risk protection.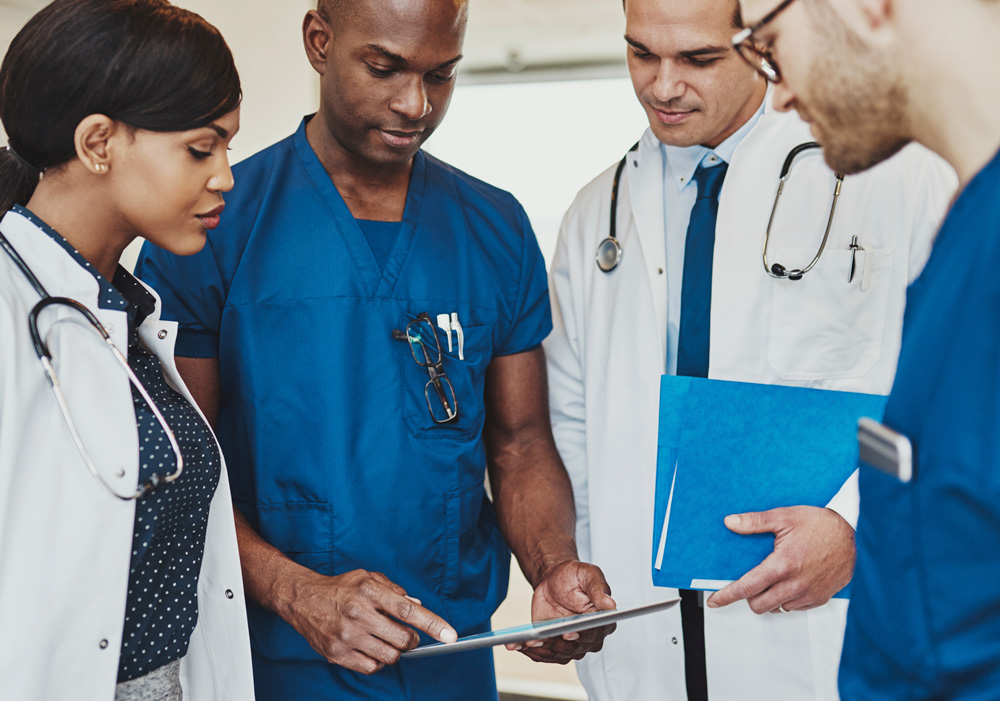 Stop Wishing. Start Doing.
Here's How To Help
---
01. Lend Your Support
Support trusted organizations that provide medical care and preventative measures to developing countries, such as water filters, mosquito nets, and vaccinations.
02. Volunteer
Volunteer at a local nursing home or children's hospital, where you can experience first-hand those positively effected by available healthcare. Not only will you be bringing joy into their lives, but you will gain invaluable perspective on the importance of proper medical supplies.
03. Be a Light
Encourage yourself, your friends, and your family to take part in healthy activities. Limit screen time, eat more servings of fruits and vegetables and avoid processed, high fat and sugary foods as often as possible. Make a plan to do a fun, physically active activity every day!
04. Offer Help
Know someone who is sick, pregnant, or disabled? Make a plan to help them around the house or with daily tasks. Perhaps you could cook a meal for them, or drive them to their doctors appointments if they are otherwise unable. Learn first-hand how difficult it can be for someone who needs support to perform these daily activities we often take for granted.
05. Educate Yourself
Educate yourself and those around you on drug and substance abuse as well as sexual responsibility. Learn the warning signs of an addiction and avoid situations involving unsafe or illegal use of drugs and alcohol.
06. Show Your Support
Spread awareness for the importance of healthcare, especially for developing nations. Educate your friends and family on the devastating effects lack of proper healthcare can have on an individual, especially those sick or pregnant. See if you can get your friends and family involved to help find ways you can be part of the solution!
BE A RIPPLE
JOIN THE MOVEMENT.
There are many ways to get involved in promoting good heath and well-being. By committing to do your part, you take the first step in making a world of difference.
We're in this together.
SUPPORTING ORGANIZATIONS
---
Photography Credits by Order on Page:
Madina Hospital in Mogadishu – UN Photo by Tobin Jones